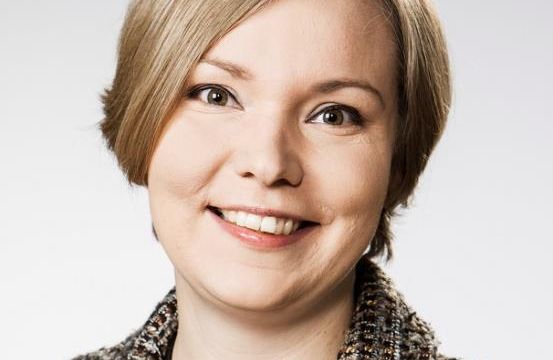 Could Finland have the seeds to the solutions of global problems? Case Framery – serious about happiness
Column 28.08.2019
Happiness is not the first feeling that comes to mind when one thinks about the current major challenges of the humankind: climate change, population growth, scarcity of resources, decreasing biodiversity. The list of challenges is long, but they must be faced. As the northern nation of innovators, we Finns have a great chance to do our part and seek for solutions to these global problems. As Framery's story proves, this is also sensible with regards to business. A good innovation can rapidly grow into something great and global.
Corporate responsibility and happiness
Traditionally, corporate responsibility has been divided into three dimensions social, financial and environmental responsibilities. All companies have both positive and negative Impacts on all these sectors, which means that they also have the respective opportunities and risks. The importance of various issues may also vary depending on the company's stakeholder groups.
It has been proven that companies that truly integrate their central responsibility perspectives into their business operations can perform better than their competitors with regards to growing their profit margin, for example. Investors are therefore naturally interested in how a company can manage their corporate responsibility risks, but, on the other hand, also in how competitive it could be in the future.
Like many other companies, we at Framery have created ethical code both for ourselves and our suppliers. We are committed to the UN's Global Compact initiative and to promoting the UN's goals of sustainable development. Responsibility is not just an empty word to us, and it is not the responsibility of just one corporate responsibility expert. It is truly a part of all our everyday work, culture and values.
Our key corporate responsibility focus areas are
The happiness of our employees
o We continue to provide the hundreds of Framery employees with one of the best workplaces in Finland, as proven through research.
The happiness of our customers
o Our goal is that three million people will be happier by 2022 because they are able to use our products.
Environmental effect
o We decrease our footprint, maximise our handprint and promote circular economy.
Decreasing our footprint, maximising our handprint and circular economy:
Concrete examples of the work we have done show how important this matter is – and how we promote it through our actions.
By design, our O phone booth is 50% made of renewable material, i.e. wood. Based on the life cycle analysis we ordered, one phone booth binds 1,380 kg of CO2 during its life cycle. The booth has a long service life, which means that it binds carbon for a long time, acting as a kind of a carbon sink. All wood we use in our products must be sourced responsibly. In practice, this means that all our wood component suppliers must have either a FSC or PEFC certificate. We also acquire the components close by; about 60% of the purchased volume comes from Finland and the rest from Europe. This cuts down transport emissions as well as the corporate responsibility risks related to the supply chain.
During the past year, we have renewed the transport packaging of our product in a way that enables us to save an estimated 363,000 kg of timber per year. Additionally, more packages can be transported at once and an empty package can be disassembled without breaking it, which enables its reuse. Last year, 67% of our waste was turned into energy, 32% was recycled and 1% was composted. Nothing was taken to the landfill.
Our products enable remote meetings, which decreases travel emissions. Our products have been designed to be modular, which means they can be disassembled, moved and reused. There is no need to build and demolish a permanent meeting room, and this leads to energy and material savings. The use of space also becomes more efficient when overly large meetings rooms are no longer needed (about 80 %) of all meetings take place between 1–4 people).
To further prolong the long service life of our products, they are also maintained. Only wear parts will be replaced. Framery is currently running a 'product as a service' pilot project in Finland and Sweden, called Framery Subscribed. It represents a new business model promoting circular economy in our field. In order to gain even more in-depth understanding of the opportunities provided by circular economy, we are currently taking part in the Nordic CIRCit research project.
New business models and partnerships
My tips for anyone who wishes to develop their business by utilising the opportunities offered by responsibility and sustainable manufacture: Recognise the most material corporate responsibility areas of your business. What could you improve about them? First and foremost, study even the most outlandish future scenarios with an open mind. Can you see any new potential paths? What could circular economy, for example, make possible? Perhaps it offers completely new kinds of unutilised business models or partnerships?
The headline asked whether Finland could have the seeds to the solutions of global problems, and my answer is 'yes'. We can utilise the possibilities offered by responsible business operations and take part in solving the problems on a global level. All it takes is a healthy dose of courage, curiosity and the desire to make a change. With these in its pocket, Framery is also now helping to create a world that is at least a little bit better and more sustainable.
Kirsti Sääjärvi
Management System Specialist
Framery