The partner company 2019: Mantsinen
Subcontracting Trade Fair 2019 partner Mantsinen Group trusts in the development of quality and environmental matters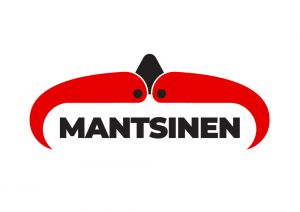 Mantsinen Group, a Finnish family business operating worldwide, is a partner company of the Subcontracting Trade Fair 2019. Mantsinen's goal is to be the strongest link in global logistics with its material handling solutions. The company is constantly developing the processes of its logistics services and upgrading its machinery to reduce emissions and improve fuel efficiency.
Mantsinen's product development team also follows the principles of sustainable production and is continuously seeking more economical and environmentally-friendly solutions.
Mantsinen, based in Liperi, North Karelia (Finland), is a manufacturer of hydraulic cranes. The company manufactures specially products for harbours and the forestry and steel industries. It also provides logistics services, particularly timber handling services for pulp and paper production plants for customer needs.
Partner companies for previous Subcontracting Trade Fairs have been Ponsse (2014), Normet (2015), and Sandvik Mining and Construction (2016), MSK Group (2017) and Pemamek (2018).