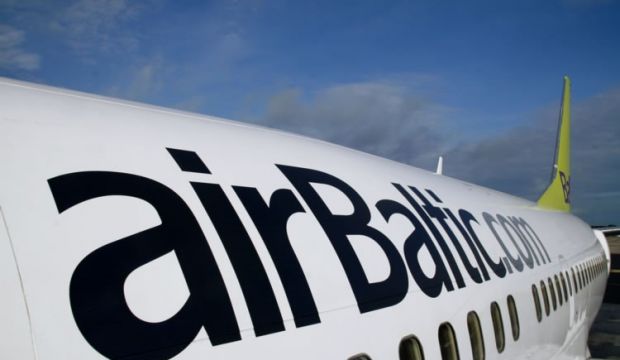 International Subcontracting Trade Fair will reach new heights
News 03.09.2019
The international airline company airBaltic is the official airline partner of Subcontracting Trade Fair 2019 and AlihankintaHEAT. The purpose of this partnership is to facilitate the internationalisation of the Subcontracting Trade Fair and promote Tampere abroad – not only as an event city but also as a business travel destination. The number of international Subcontracting Trade Fair visitors is growing every year.
"The Subcontracting Trade Fair is one of the most notable events in the Pirkanmaa region, offering a successful venue for international trading and making new contacts. As an international airline company with excellent connections from Tampere to Europe, Russia, the Commonwealth of Independent States and the Middle East, we feel that it is important to support this event," says Jan Nyholm, the Sales Manager of airBaltic in Finland, Sweden and Norway.
"I'm especially hoping that international visitors will find their way to Tampere via Riga and that Finnish companies will take note of the possibility to fly to foreign destinations via Riga. The Riga Airport is a very easy and quick connection airport compared to many others, such as the Helsinki and Stockholm airports," Nyholm says.
Good accessibility facilitates international interest
"The cooperation with airBaltic as an official transport company of the Subcontracting Trade Fair is important, especially as it promotes the event's internationalisation. We know that more and more international visitors come to the trade fair, for example from the Baltic countries. Good accessibility and the cooperation with the airline company means that Tampere is an increasingly attractive destination," says Marja Aalto, Director of air transportation development from Business Tampere, the Tampere region economic development agency.
Aalto points out that it is important to communicate about the great, direct flight connections to Tampere to all interested parties in connection to the events. It is central to market flight connections also to Finnish visitors to promote the overall development of air transportation.
Tampere must have its own international airport
According to Aalto, a growing and developing event city needs its own international airport and easy flight connections. A local airport is a prerequisite for many event productions in the city and smooth cooperation with airline companies is vital for success with regards to accessibility.
"The region is growing and developing strongly, which means that accessibility should be heavily invested in. This cannot be done alone; we need to work together with the operators. This model we are implementing with the Subcontracting Trade Fair and airBaltic is an excellent example for other event producers and operators in the area on a successful, good partnership," Aalto says.
The international Subcontracting Trade Fair for manufacturing industry will be held 24–26 September 2019 at Tampere Exhibition and Sports Centre. The event's official airline partner, airBaltic, offers a 10% discount code for the exhibitors and the fair visitors 21–29 September 2019. The tickets can be bought until 20 September 2019 at www.airbaltic.com.
More information and conditions regarding about flight ticket purchase.