NEWS: Future players in industry will meet @Alihankinta
Where is the solution for the challenges of productivity in the Finnish manufacturing industry? There is a shortage of skilled workforce and many of the players in the sector face problems with growth: Domestic subcontractors are unable to meet the individual needs and quality requirements of the clients in the required timeframe.
Are the solutions to be found in new automation, intelligent updates to automation solutions, or development of manual work? The entire Finnish industry will meet not only to discuss these topics but also to see the innovations presented by more than 1,000 exhibitors at the Subcontracting Fair from 25–27 September 2018 in Tampere. Welcome!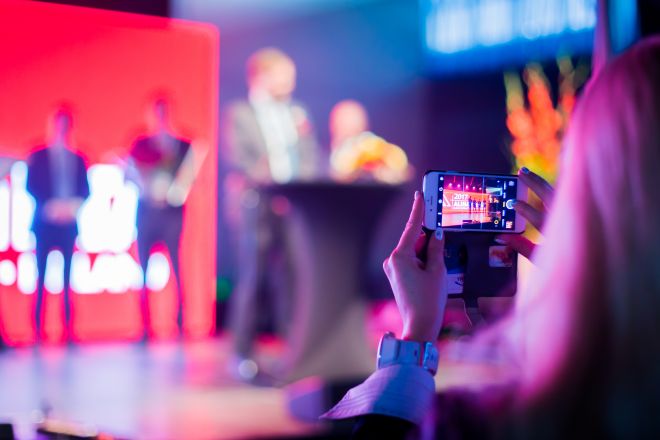 AlihankintaHEAT: up-to-date speeches, discussions and pitches
AlihankintaHEAT, a networking event for industrial companies and start-ups is a part of the Subcontracting Trade Fair in Tampere (Finland) for the third time. Formerly a one-day event will now become a three day event with a relocation to the main lobby, which is the center of action. AlihankintaHEAT wants to challenge the traditional thinking and practices of industry and turn all heads towards smart industry. Heat Stage will present up-to-date speeches, discussions and pitches.
"When considering efficient use of time, the Subcontracting Trade Fair is an efficient way to meet cooperation partners and subcontractors. Instead of driving thousands of kilometres, the same results – if not even better – can be reaped by walking through the fair centre and networking for a couple of days. It is easy to get an update on the overall market conditions from the large network participating in the Subcontracting Trade Fair, while also meeting potential new companies"
– Jussi Maksimainen, Site and Operations Director, Sandvik Mining and Rock Technology
Exhibitors incl.
360Mediatalo
3PLogistiikka Satakunta Oy
A&M Välilehto Oy
Ainesmestarit Oy
AirFaas
Aisikon Oy
Alexandria Pankkiiriliike Oyj
Aliaxis Utilities & Industry AB
Alma Talent Oy
Alteams Finland Oy
Alufer Oy
Amitronic Oy
Ammeraal Beltech Oy
ARNON OY
Arr-Systems Oy
Arttim Oy
Arvo Piiroinen Oy
AS HAI Horsens
Astex Gear Oy
AT Inox Oy
Aurora Global Colors Oy
Avatron Oy
Averfin Oy
Bandindustri AB
BBC-R Ltd.
Berner Oy Berner Koneet
Bevenic Group
Billetti Oy
BK Trading Oy
Blastjet Oy
Blastman Robotics Oy
Blowtech Group AB
Botnia Bolt Oy Ab
Business Finland Oy
CADCAM - yhdistys ry Valokynä
Camteam Oy
Carelia Tools Oy
Carl Zeiss Oy
Carlo Casagrande & Co Oy
Carpino Oy
All Exhibitors ›
---
In cooperation with: 25–27th Sep 2018
Tue-Wed 9am-5pm, Thu 9am-4pm
Tampere Exhibition and Sports Centre
#Alihankinta @Alihankinta


+ AlihankintaHEAT, Networking Event for Startups:

Subcontracting Trade Fair brings together industrial companies, experts and decision-makers. Approximately 20,000 industry professionals participate in this annual event, which is Finland's leading industry trade fair, where the common denominator for all participants is the desire to achieve more in a better, more effective and productive manner. Can you afford not to take advantage of these three days?
Register as a visitor ›
Opening hours
Tuesday 25.09.2018 9:00-17:00
Wednesday 26.09.2018 9:00-17:00
Thursday 27.09.2018 9:00-16:00
News