Facts
Did you know that the Subcontracting Fair is…
The leading industry trade fair in Finland
Second biggest subcontracting trade fair in Europe
Biggest industrial village in Finland
The 3 most important dates of the year
#Alihankinta
1000 exhibitors from
20 countries
20 000 visitors from
30 countries
The trade fair brings togehther up to 90 % of Finnish industry
200
new exhibitors annually
2000
new innovations annually
visitor satisfaction
98 %
exhibitor satisfaction
94 %
Since
1988
– success story for over 30 years
Theme 2021:
Business from Data
– This year, the theme of the Subcontracting Trade Fair is Business from Data. This theme emphasizes the importance of information for future industry. During the fair, the theme is viewed from the perspective of smart industry, security and productivity. "The objective of the theme is to help manufacturing companies with the challenge of transforming large amounts of data into information that enhances their understanding of business opportunities and thus increases productivity and competitiveness."
– Project Manager and Communications Manager of the Subcontracting Fair Tanja Järvensivu of Tampere Trade Fairs.
Who visits the fair?
Based on the visitor survey of Alihankinta 2019
Visitor's status in the company
Visitor's place of residence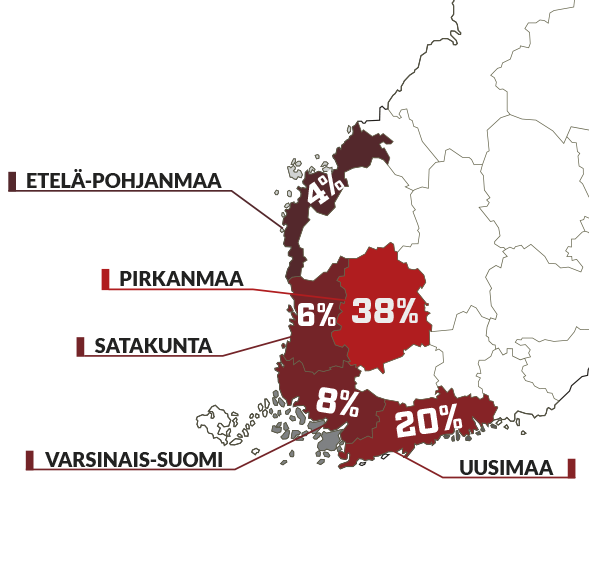 How is the visitor involved in decission making?
Visitors from other countries, top 10
Most interesting product groups?