Facts
Did you know that the Subcontracting Fair is…
The leading industry trade fair in Finland
Second biggest subcontracting trade fair in Europe
Biggest industrial village in Finland
The 3 most important dates of the year
#Alihankinta
1000 exhibitors from
20 countries
20 000 visitors from
30 countries
The trade fair brings togehther up to 90 % of Finnish industry
200
new exhibitors annually
2000
new innovations annually
visitor satisfaction
98 %
exhibitor satisfaction
94 %
Since
1988
– success story for over 30 years
Theme 2023:
Globally Local
This year's theme for the annual industry festival is a topical Globally Local, as the combination of local expertise and international production is deeply appreciated both domestically and in global trade. Current topics also include the relocation of production back to Finland, global connections, functional logistics and security of supply. Automation, robotics and artificial intelligence will develop industry and reform humans' role in it.
Who visits the fair?
Based on the visitor survey of Alihankinta 2019
Visitor's status in the company
Visitor's place of residence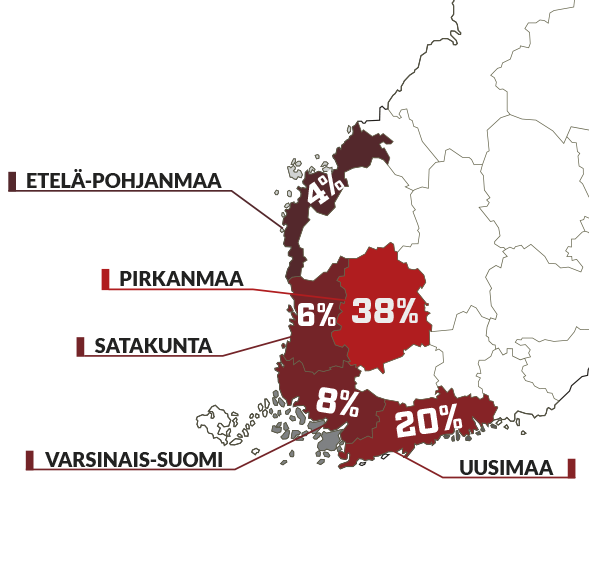 How is the visitor involved in decission making?
Visitors from other countries, top 10
Most interesting product groups?