What is Subcontracting fair?
Alihankinta = the three most important days of the year
The Subcontracting Trade Fair is the leading industrial event in Finland and the second largest industrial subcontracting fair in Europe. It is an event where various innovations are exhibited, including products, services, production methods and processes, materials and components.
September 26–28th 2023
Finland's manufacturing industry is here!
Subscribe to Subcontracting Fair news letter.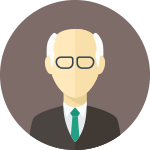 Top level managers
The top management can meet colleagues, learn about the industry trends, success cases and future prospects – all within one visit.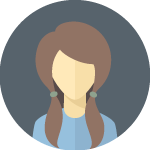 Designers and developers
Specialists responsible for design and product development can come across new ideas, solutions and methods at the trade fair.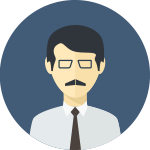 People in purchasing role
People in purchasing role have the opportunity to meet with dozens of partners during their visit to the Subcontracting Trade Fair.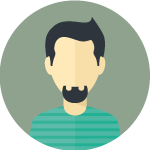 Production managers
Those in charge of production can increase productivity with partner companies and new products and services.
Alihankinta 2023 Subcontracting Trade Fair's theme for 2023 is Globally Local
The exhibition stands for autumn 2022 Alihankinta Subcontracting Trade Fair were sold out, which meant that we had 1,006 exhibitors from 12 countries attending this international event covering all exhibition halls of the Tampere Exhibition and Sports Centre.
There were 13 108 visitors during the three exhibition days and the atmosphere was excited, since everyone had been waiting for those rich encounters for a long time. The spirit of Subcontracting Fair was alive again.
---
Competence must be ensured
The mechanical engineering sector is a key driver of exports in the Tampere region. There are dozens of global large as well as small and medium sized companies in the region that provide a total of 34,000 jobs. Of these, roughly 6,000 require vocational training.
Read the column by CEO Peer Haataja, Konepajakoulu, Tampereen Teollisuusoppilaitos Oy
Future is made with the right players
The main themes of this year's Subcontracting trade fair are the attractiveness, needs and players of the industry. We could not be at the core of the matters more, because that is where the essential building blocks for Finland's future lie.
Read the column by Anni Siltanen, Chief Advisor, Skills & Competence, The Chemical Industry Federation of Finland
---
Stay tuned!
Subscribe to our newsletter and you'll receive
Latest news about the event
Tips for a successful fair day
Recap of fair days
Information about the next event
---
"Sometimes success only requires one question"
The Subcontracting Trade Fair is the largest industrial event in the Nordic countries, and it has been held in Tampere already since 1988. This industrial event that has been dynamic, busy and successful since the very beginning has reached the established but energetic age of 33.