About
The three most important days of the year
The Subcontracting Trade Fair is an event where various innovations are exhibited, including products, services, production methods and processes, materials and components.
95% WOULD RECOMMEND TO A COLLEAGUE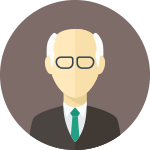 Top level managers
The top management can meet colleagues, learn about the industry trends, success cases and future prospects – all within one visit.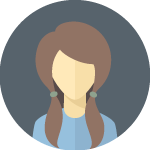 Designers and developers
Persons responsible for design and product development can come across new ideas, solutions and methods at the trade fair.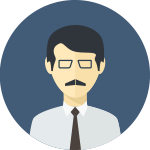 Persons in purchasing role
Persons in purchasing role have the opportunity to meet with dozens of partners during their visit to the Subcontracting Trade Fair.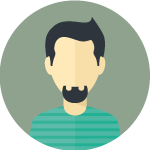 Production managers
Those in charge of production can increase productivity with partner companies and new products and services.
Theme: Sustainable Manufacturing
Research shows that the Finnish industry is one of the cleanest in the world and manufacturing in Finland is an environmental act. Finland does not have to settle for being an ecological force only, but it can also become a pioneer in sustainable manufacturing innovations and export. Investors are also more interested in investing in responsible companies, and investments in Finland have increased in recent years.
The Subcontracting Trade Fair 2019 highlights the importance of sustainable manufacturing to Finland and the industrial companies operating here.
---
A gathering of the entire Finnish industry
The Subcontracting Trade Fair showcases the entire Finnish industry and its top companies.
With its 1,000 exhibitors from twenty countries, the Subcontracting Trade Fair will occupy all five halls of the Tampere Exhibition and Sports Centre.
Every year, over 2,000 innovations are presented.
---
Brella App – Networking made easy
Use thirty minutes of your visit to the trade fair to meet two potential cooperation partners.
Sounds efficient? And easy? It is!
Brella is the official networking tool for the Subcontracting Trade Fair. Make sure you meet your important contacts personally. Do not leave it to chance when it comes to having the most important meeting that could open new doors and provide opportunities for cooperation.
---
Do not be left alone – make sure you participate
By registering as a user you will join the inner circle
You will receive, for example:
The latest content directly into your email
Tips for a successful day at the trade fair
A summary of the daily events at the trade fair
Information on the next trade fair event
---
"Sometimes success only requires one question"
The Subcontracting Trade Fair is the largest industrial event in the Nordic countries, and it has been held in Tampere already since 1988. This industrial event that has been dynamic, busy and successful since the very beginning is now approaching the established but energetic age of 30.